Farewell Seniors
As graduation fast approaches, we know many of our seniors are excited for what the future has in store for them. Do you have a job waiting for you? Have you been accepted into grad school or a doctoral program? Or are you still trying to figure out just what you are going to do with this degree you have earned? No matter your path, you should be proud of this great accomplishment.
As you look back on your time here at TWU, we hope that you are proud to call this your Alma Mater and we hope that you will return to visit this place that holds such special memories. Before you go, there are a few traditions that we hope you take part in and treasure as your last memories here at TWU.
Senior Breakfast and Lunch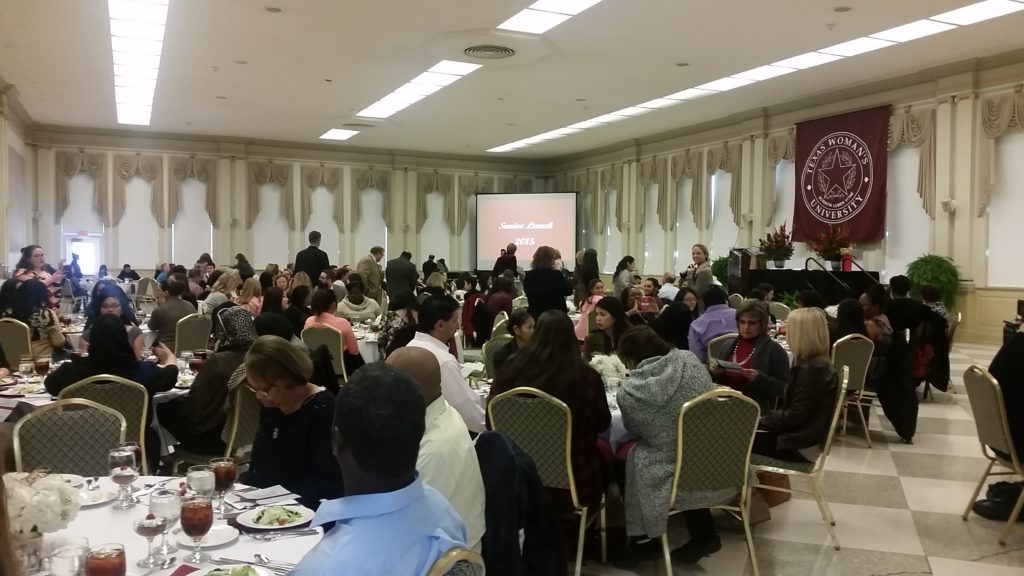 While the senior breakfast and lunch are a newer tradition, it is certainly one that we love the see here in Hubbard Hall. This is a time for the graduating seniors and their friends or families to come together and enjoy a last meal together as students. This ceremony is a beautiful way to honor those students who shined bright during their time here and those faculty who truly made a difference in these students lives. With great speakers, delicious food and great company, this is one or our favorite new traditions here at TWU.
The Oak Chain Walk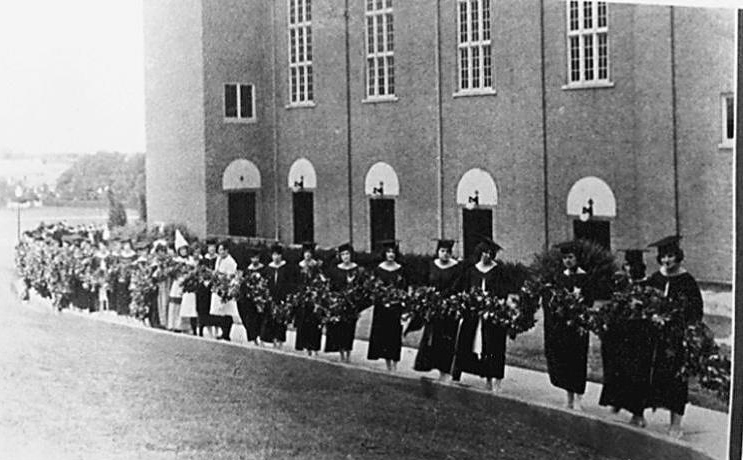 A beautiful tradition dating back to 1906, the Oak Chain Walk is a proud moment for our graduating seniors. Originally known as the Honor Chain Walk, this TWU tradition is meant to symbolize the senior's last walk through campus as students. Traditionally, the seniors wore their cap and gown as they made this walk from the Gymnasium to the College Auditorium holding an oak leaf chain.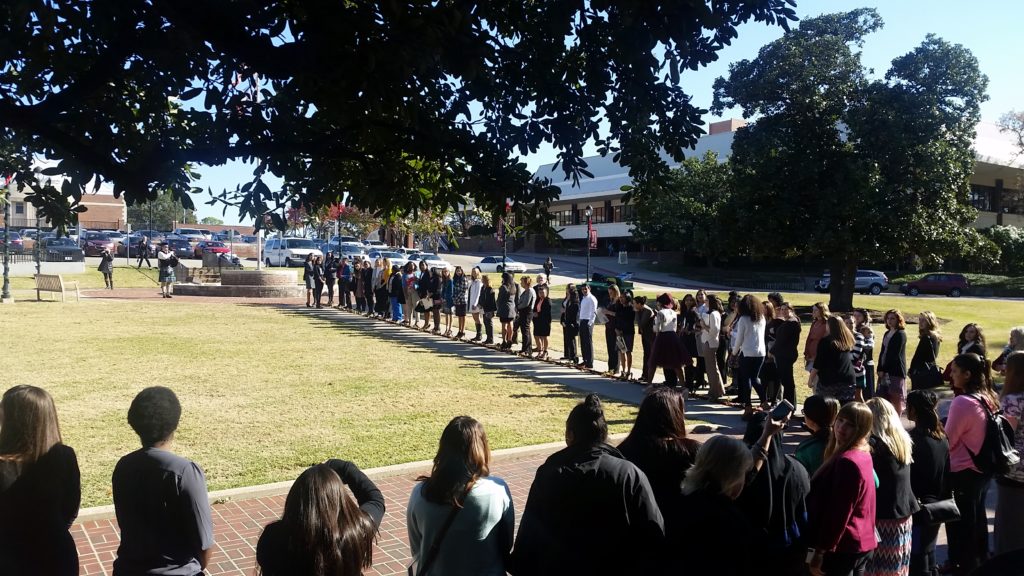 Unfortunately, this tradition was abandoned in the 1980's, but brought back in 2010 with a more modern twist. Now lead by a bag pipe player, the seniors make this walk after the senior breakfast/lunch. They no longer wear their cap and gown for this walk, but still feel the same pride as they make their way from Hubbard Hall around campus.
The Final Farewell

The final and probably most important tradition, GRADUATING! While, yes, you can graduate without ever walking across the stage, why would you want to miss out on this long standing tradition for all college graduates? You have studied hard for four (or five) years and earned this opportunity so take advantage of it. This is your moment to shine! Put on your cap and gown and make that walk across the stage that tells all of your friends and family "I did it" I finished college and I am ready for all of the challenges that the future has in store. We can't wait to see all of you make that final walk.
If you cannot make it to see a friend or family member graduate, click here to watch the live stream of the graduation.